Three calls last week with large, multi-state clients; they all have the same challenge for 2024: Growth Acceleration!
One said, 'We have a real problem with communication among leaders.'
Another, 'Our leaders are technical. They lack the soft skills our people need.'
The third is struggling with role/responsibility clarity of their growing executive team.
To capitalize on their growth potential, all three need the same things – accelerated team evolution, increased engagement across the company, and exceptional results delivered.
Three Things That WON'T Work:
Hoping your teams will organically rise to the challenge.
A transactional training approach for leadership development (fixed curriculum, delivered virtually, with no strategic context).
Hiring too many outside leaders who don't know/don't care about the culture of the organization.
Three Things that WILL Help:
Communicate, Communicate, Communicate. Create new rhythms, get input from everyone, and move as close to the action as physically possible. When you think you have over-communicated…you are only halfway there.
The Leaders Must Create Strategic Focus. If everything is a priority, then nothing is. Map out as clear a road as possible (clarity trumps certainty). Assign your best and brightest leaders as the captains of each strategic priority. Then give yourself permission to deny allocating time, attention, or resources to low priorities.
Transformational Leadership Development is the Critical Lever. Assess your team, identify gaps, close the gaps. If you don't have training and coaching capacity in your team, partnering with outside agencies can help close those gaps.
Closing talent gaps is our superpower. Download our Critical Personnel Inventory. Make a quick assessment of your team and leaders, then schedule a 30-minute strategy session with one of our consultants.
If you need speed now, do it now.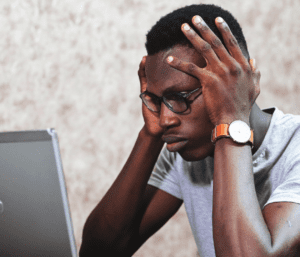 Don't let your 2024 business strategy stay in your head – Let us help you organize your thoughts and get it on paper. Your team will thank you!