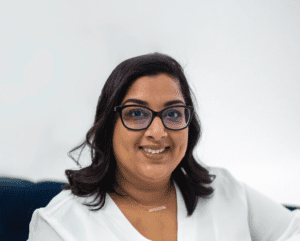 In the middle of a chaotic summer, we made a key hire when we convinced Lisa Valle to join the #XtraMile Team. Lisa hails from the island of Trinidad and Tobago, where she grew up as an active participant in her family's ministry. Singing, hosting, helping with almost everything about running a church; she is a very gifted operations and administrative manager.
Like everyone on our team, her role comes with many slashes.  Operationally, every event that happens at the right place, time, and budget, with the right content, equipment, and refreshments is because of Lisa.  She also manages Ross' calendar with nearly 35 client 1-1's, 6 major client events, and dozens of prospect and collaboration partner meetings. Finally, Lisa is the cornerstone of administration for everything from accounting to marketing.
How did we find her? We constantly share stories of Small Business Xcelerators' impact on the business with our clients and vendors. That's why our videographer emailed us her resume, advocating for her work ethic and excellent organizational skills, asking if we know anyone who is hiring. The same day our SBX gave us her thirty-day notice. We love to help connect people, but this was a divine appointment, and the rest is history.
Our clients and collaborators see our business development and delivery team way more often than Lisa.  But 99% of the time when you see us executing well in front of your team, it is because of the strengths of Lisa Valle behind our team. We are so glad she picked us. Welcome to the team, Lisa!