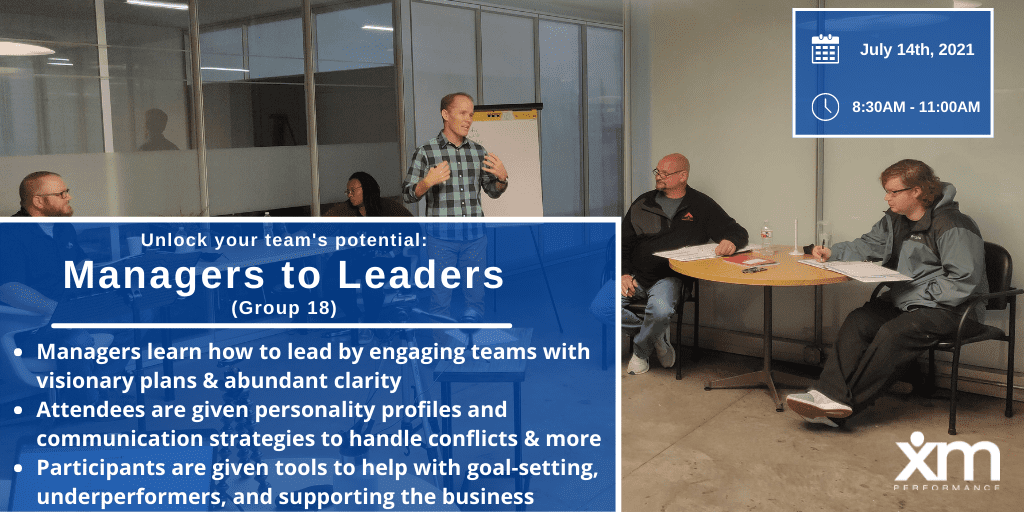 Management is critical.
An effective management team is the difference between a 6-figure business and a $1mm business. Without effective management, the most you can possibly grow is capped by how much you physically can delegate.
Don't cap your business – find your next breakthrough by training your managers to lead, not simply supervise.
We're here to help.
XM Performance is passionate about unlocking leadership potential in the frontline managers for our community's non-profits.
Nominate a great non-profit or community service leader and get chosen to join our next Managers to Leaders class at a reduced cost.
Class meets once monthly, starting on July 14, 2021.